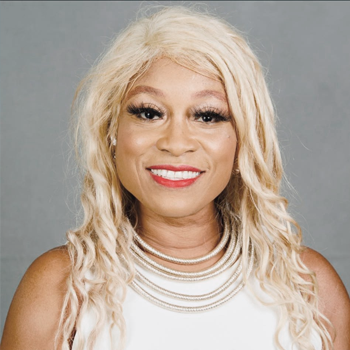 Let us produce your complete wedding event for 100 guests for only $11,000. Your venue, the planner and day-of coordinator, decorator, and most other vendors are included. Just get your rings, wedding attire, invite your guests, and we'll take care of the rest. We take the stress out of putting it all together while including you in the process every step of the way.
View the details of your package below, but feel free to deduct selected offers below to bring the cost of your package down if you feel you can get a better deal, or you may have already started with planning. In spite of where you are in the planning process, this offer can be customized for you.
Feel free to speak with your Event Planner assigned to your region, Dr. Debbie Miller-Curtis if you have any questions.
---
RECEPTION VENUE
We work with over 4 different venues in different locations, we will match a venue to you depending on your preference and size of event. We handle the venue details, however, for this package this venue is on a church grounds with an event banquet hall. Other venues we utilize, please add $1,000
Complete with chairs and 8-seater round and rectangle tables     |     Bathrooms     |     Kitchen     |     Platform area     |     Chapel area     |     Parking
Or choose your own venue and deduct $700
---
WEDDING COORDINATOR 
Manage all vendors and execute the event     |     3 Physical meetings – venue, cake tasting, and caterer     |
Zoom meetings online as needed   |   Program construction – we will design the flow of your wedding program   |
Wedding rehearsal – oversee and conduct wedding rehearsal   |   MC for event – Master of ceremonies for the day    |
Manage Guest rsvps online    |    Day of Coordinating – oversee the free flow of the day of the event:
– Clear tables of used dinnerware
– Cut up cake
– Buffet serving staff
– Venue clean-up
This item cannot be removed from this package
---
INVITATION & PROGRAM
Create and produce digital save the dates     |     Create and produce physical invitations (you mail them)
Create and produce programs and menus
Skip all this and deduct $300
---
Linens   |   Chair dressing   |   Centerpieces – (not to be taken away by guests)   |   Charger plates   |   Cloth Napkins
Napkin rings     |     Cake table dressing     |     Head table dressing     |     Head table backdrop     |     Gift table dressing     |
Welcome easels/Signs     |     Setup and breakdown event
This item cannot be removed from this package
---
FLOWERS
For a bridal party up to 6 including bride and groom, and up to 4 boutonnieres/corsages. Add $40 each for additional attendants
Bridal bouquet – Fresh or silk     |     Bridesmaid bouquets – silk     |     Boutonnieres and corsages – silk
Skip this offer and deduct $400 – please contact us for fresh flowers pricing
---
CAKE
One – three tiered decorated     |     Choose one or two flavors
Skip this offer and deduct $700
---
CATERING & DRINKS
Fruit/Veg Plate     |     Main course – up to 2 meats, one salad, and two starches     |     2 Juice selection and water     |     Cocktails
Skip this offer and deduct $2800. Add flatware, dinner and glass wares for $500
---
DJ
Live Disc Jockey
Skip this offer and deduct $400
---
PHOTOGRAPHER
Day of event starting from getting dressed
Skip photographer and deduct $500
---
OFFICIANT
Wedding rehearsal     |     Male or Female     |     Traditional or non-traditional vows     |     Dressed in traditional robes or not
Skip this offer and deduct $200
---