Events by Adhore is a complete event production center that provides mostly all the services needed to execute any event, including top class Decor and Event Planning.  Their core team have been in the business of decor, design, and event production since 2002 and have worked both in the USA and overseas for reputable organizations and individuals.  Adhore currently operates businesses in the Caribbean, New Jersey, Pennsylvania, Idaho, Florida, and Georgia, their headquarters.
No event or product is too small or too large for them.  Just bring your ideas and they will add creativity, logistics, and flair and make your event a success.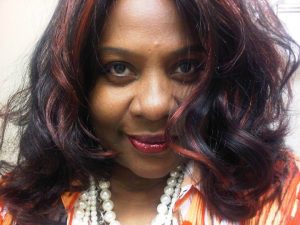 CEO and Founder of Events by Adhore, Dr. Dione Nancolas, a Jamaican-born American Resident is passionate about design and masters thinking outside of the box.  She is known to work a grand and over the top design that she created into even a tight budget. Dione is exceptional with theme designing as she believes every event should tell a complete story from her custom-designed Invitations in the beginning to the Thank you cards at the end.  Therefore, you will begin experiencing the event the moment you receive the invitations.  Nothing typical or cookie cutter from her, she believes every client must always get a customized experience.
Dione has been an Event Designer and Event Planner since 2002.  She has planned many successful events from a Mega Music festival with over 15,000 in attendance to a small backyard birthday party. She also Coordinated as a Tour Manager, many Jamaican recording artist's (including Grammy-winning and nominated) Music Tours in the Caribbean, Europe, America, and Canada. She was a prolific Music Executive/Consultant that creates, manages, and promotes Jamaican recording artists and set up their recording companies from 2000-2013.  She is also responsible for establishing many Non-Profit Organization and coordinating fund-raisers for Artist's Pet Projects and Christian Ministries.  Dione received her Accredited Certification and designation as an Accredited Special Events Designer from the Institute of Wedding & Event Design (IWED). She also received a Honorary PHD in Divinity in 2019, and then completed her PHD in Biblical and Community Counseling with a Minor in Divinity in 2021.
Dione is currently married to Idahoan native William Nancolas and lives in Georgia with their two Schnoodle dogs Blu and Chase.